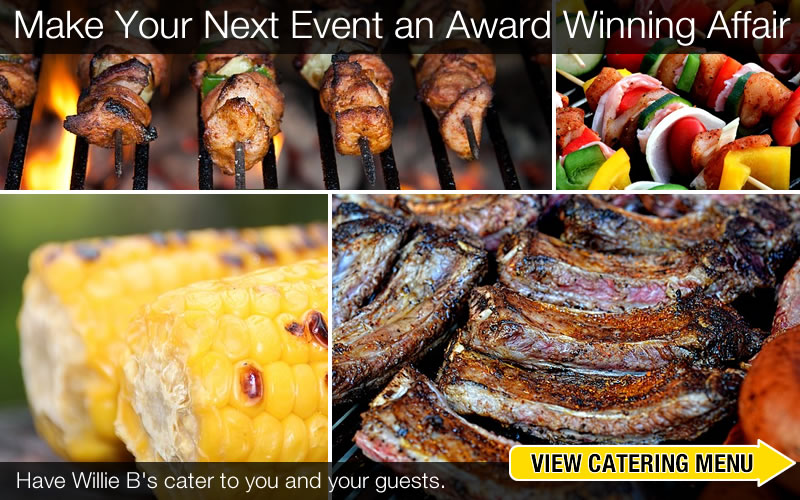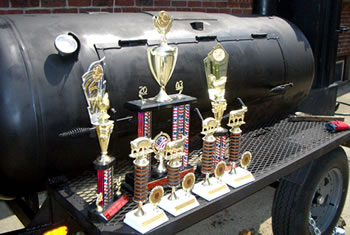 Aficionados know that there are two art forms that are native to our great country. One is jazz and the other is bbq. At Willie B's we aren't the best musicians, but boy do we know bbq.

The staff at Willie B's will ensure that you get your order promptly, but it certainly isn't 'fast food'. True bbq is prepped and then slow cooked, often for up to 24 hours. Whether you are ordering for one or one hundred, ordering from Willie B's guarantees a meal that will be savored and remembered.

For decades true bbq has been a regional food that had distinct geographic styles and could only be found in certain parts of the country. Will Breakstone has long harbored a desire to bring his passion for bbq to his fellow 'yankees' and let the south know that great 'q' could be found in the north. In the summer of 2006 Will fulfilled his dream by opening his first store.

Willie B's was started by accident after Willie won a non-sanctioned BBQ cook-off event held on Long Island in 2003 (Grill Kings). Armed with only a rented 5 foot grill Willie's ribs took First Place and Overall Champion. After this triumphant moment in BBQ history, Willie's neighbor asked if he could cater party. Of course Willie said yes and thus Willie B's BBQ was born.

Since then Willie has gone on to compete in several more competitions (sanctioned and non-sanctioned) and has done very well. It has always been a dream of Willie's to open a true Kansas City style BBQ restaurant here on Long Island. For now is serving some of the best award-winning take out BBQ Long Island has tasted.

When asked if he thinks he can compete with the pit masters in the Carolinas, Kansas City and Texas, Will just smiles and points to the rack behind the counter holding the numerous trophies and awards he has won competing against some of the most renowned bbq cooks in the nation.